EE Red Ribbon Week Dress Up Days. Mon. 10/24~Wear Red Tue. 10/25~Tye-Dye & Peace Signs Wed. 10/26~PJ Day Thur. 10/27~Wear your favorite team shirt/jersey Fri. 10/28~NO SCHOOL!
From the Counseling Office: We still have openings on Tuesday night during conferences for any senior needing help with filling out the FAFSA. Please email
amy.spurgeon@rocketsk12.org
to sign up!

Reminder for Parent Pick-up/ Drop off- please use the North (JH) doors and the gravel teacher parking lot. This is for the safety of our students.
Eddyville Elementary has been collecting A LOT of lost items already. If something looks familiar please have your child stop and grab it.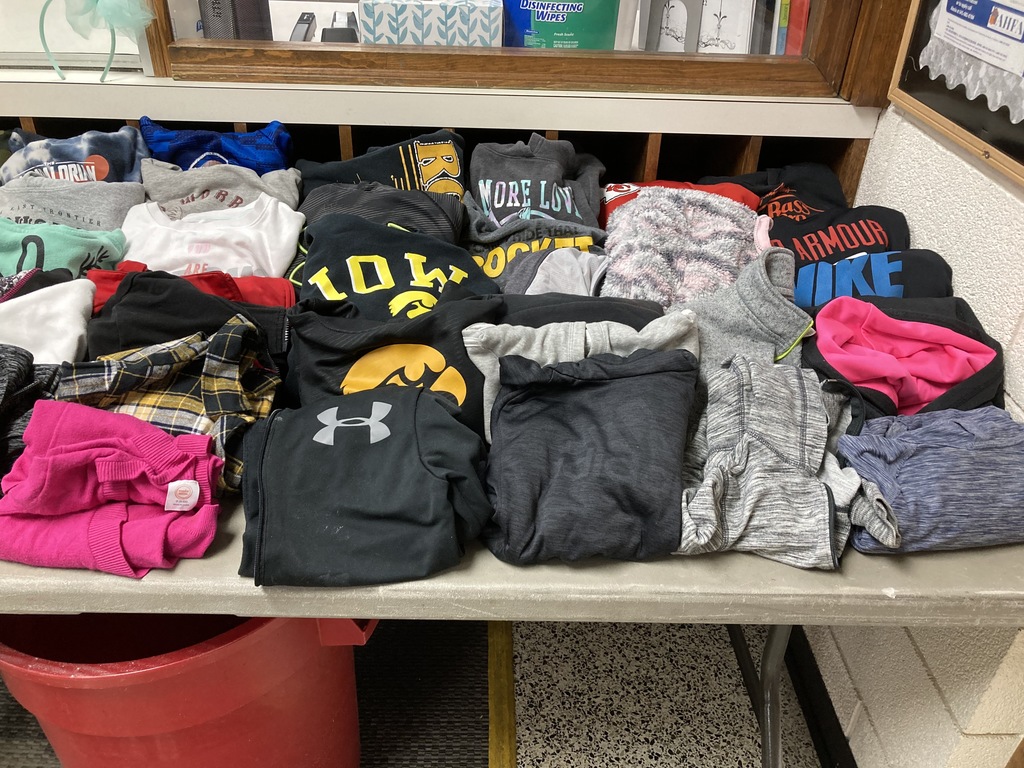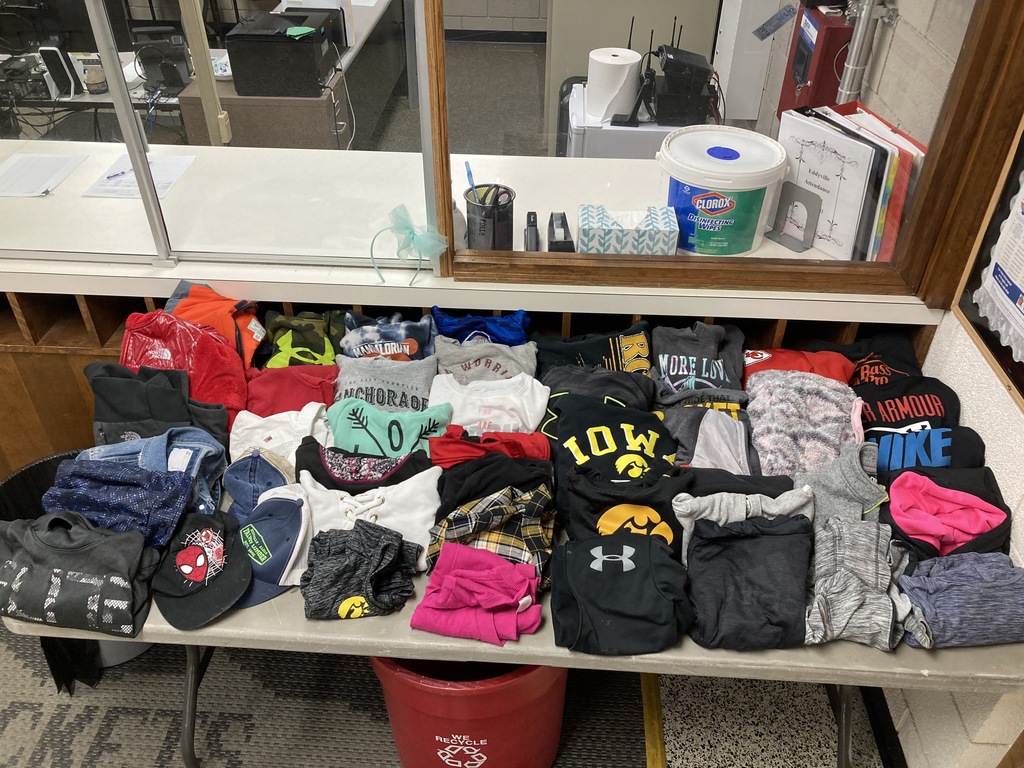 You will be receiving a phone call from the school number, our staff are calling parents to invite you to Parent/Teacher Conferences next week. If they miss you, they will leave a message, no need to call back. We hope to see many familiar faces next week!

Reminder: NO School on Monday, October 17th. Teachers have Professional Development. Enjoy the long weekend!
Eddyville Elementary Student Council is planning a PINK OUT Day Wednesday, October 19th. We are encouraging students and staff to dress in pink to honor those who are battling breast cancer.
Hello EE families. Due to the high wind advisory, we have to reschedule our Day of Awesomeness to next Friday, Oct. 21. Thanks for understanding.

JUNIORS will be SAT testing tomorrow (Wednesday) morning first thing. Please remember to get a good nights sleep, eat breakfast and be on time. If you have a calculator, please bring it. If you take any IHCC or Career Academy classes you will be excused for missing those in the AM.

The SCC Network will be producing a first of its kind broadcast for the Conference Cross Country Meet tonight in Knoxville. They will set up 3 wireless cameras along the course route, a stationary camera from their bus location, and an additional camera on the Voice of the SCC Network - Dewayne Cook - as he announces the race along with pre and post-meet interviews he will conduct. Lastly, the SCC Network also has a drone pilot coming to fly a drone along the route as a stationary air shot to go during the race. The SCC Network would like to give a huge shout out to Impressive Designs Studio as well as Ink Made Productions for their help in making this logistically possible; providing drone work and generator power respectively. This broadcast will be for the 2 high school races. Below is the link
https://gopitchtv.vhx.tv/videos/scc-cross-country-meet-10-11-22

7th Grade/ New Students will be PSAT testing tomorrow (Tuesday). It is important to get a good night's sleep, eat a good breakfast and be on time as we will be testing first thing. Students need to bring a calculator with them if they have one. All other students will be attending classes as normal.


If you purchased a football jersey at the jersey auction, those need to be returned to the HS office no later than 12pm on Thursday.
From the Counseling Office: A representative from William Penn University will be in the library on Wednesday during Rocket Time/lunch to answer any questions juniors or seniors may have regarding the college admission/FAFSA process.
EBF Rocket Archery will be holding archery registration on October 5th from 5-7PM at the Eddyville Elementary cafeteria. Any EBF student in grades 4-12 are welcome to register.