There will be a Rocket Booster Club meeting tonight (Feb. 10th) at 6pm in the High School cafeteria.

There will be an After Prom meeting tonight (Wednesday) @ 5:15pm in the HS cafeteria. All are welcome to attend!

Congratulations to Maddie Black - 2nd place finish at the Iowa Girls State Wrestling Championships in Coralville - Maddie had 4 pins in her 5 matches. Also, congrats to the HS speech team for qualifying 3 events for state speech to be held on Feb. 5th.


Due to school closure at Davis County, the basketball games on Friday have been postponed and moved to Jan. 20th - 5pm start

Pink Out Orders due Dec. 27th - click link below to order: EBF Basketball Pink Out 2021 Archives - Boutique & Custom Printing (blushboutiqueapparel.com)

JH Girls Bskt @ Albia Tonight - Schedule of games: 4:15pm - 8th Grade A approx. 5:15pm - 7th Grade A approx. 6pm - 7th Grade B - 2 Quarters No 8th Grade B Game Tonight

When: Thurs, Dec 16th & Fri, Dec 17th Where: Wrstlng meet and Bskt game @ EBF HS What: Free will donation for hygiene products (shampoo, conditioner, soap, toothbrushes, etc.) Who: The EBF FCCLA group — anything helps, big or small! We appreciate anything! — the donations we collect will then be donated to our local food bank.

EBF will dismiss students at 1 pm on Wednesday, December 15 due to the danger the high winds create for buses to safely travel.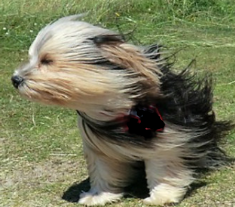 Fans attending the bskt games at Oskaloosa on Saturday will need to purchase a ticket online - access the EBF calendar to purchase a ticket or to view livestream
https://bit.ly/Osky12-18-21

If you are unable to attend the games this evening at EBF, log in to the livestream to hear Pat Powers/Mike Lane broadcast Rocket basketball vs. Clarke -
https://team1sports.com/EBFSchools/
Mini Rocket Cheerleaders will perform at the varsity girls bskt halftime


EBF will hold a Pink Out Bskt game on Jan. 14th vs. DC - below is the link to purchase apparel to support cancer awareness - Orders are due by Dec. 27th
https://bit.ly/PinkOut1-14-21
When writing checks to the school district for fundraisers, fees, apparel orders, etc. please make the check payable to EBF or Eddyville Blakesburg Fremont CSD only. On the memo line you can write what the check is for or designate which activity it goes to.

Meet the Rockets - Saturday Night Nov. 20th @ HS Free Will Donation Soup Supper - 5pm Meet the Rockets - 6pm Bingo Night - 7pm - proceeds to support wrestling team
There will be a meeting for JH/HS wrestling & wrestling cheerleader parents and athletes on Wed. Nov. 10th @ 6pm in the HS library. Please plan to attend.

JH G/B Basketball Practice Starts Tonight - 3:20-5:20pm @ HS with activity bus to leave at 5:30pm. A short parent meeting will take place at 5:30pm - HS front gym

VB Tickets Now Available online
https://bit.ly/VB10-26-21
Click on the ticket button or live stream link to follow along as the Rockets look to advance to state volleyball

This week is National Coaches, Advisors, Officials and Sponsors Week National Federation High School (NFHS) Executive Director Karissa Niehoff addresses the ongoing national crisis involving a lack of individuals to officiate high school sports. While the NFHS encourages all interested individuals to consider officiating, there's several ways administrators, coaches, parents and players can help protect and promote the efforts of current officials. Watch this short video explaining how We Can Promote the Efforts of Officials
https://bit.ly/IAOfficials